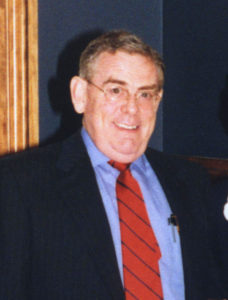 Bob Harris began practicing in Warrensburg in 1971, and opened his own law firm in 1976. Over this 37 years of practice, Bob helped thousands of Missourians with their legal issues. Bob was known as a fierce and determined advocate for his clients who worked tirelessly to achieve their goals, both inside and outside the courtroom. Bob and his wife Ann made their home and raised their two sons Greg and Doug in Warrensburg. His son, Doug Harris, joined him in the practice in 1997, and they formed the firm of Harris and Harris, LLC in 1998.
Bob passed away in 2008, but the same principles upon which he built this practice and his reputation form the foundation of the firm today. Tireless work, fierce advocacy, and striving to achieve client goals are the legacy we honor still today.
The choice of a lawyer is an important decision and should not be based solely upon advertisements. The material contained in this website is for informational purposes only and is not provided in the course of an attorney-client relationship. This information is not intended to constitute legal advice from an attorney and does not form any attorney-client relationship. Past results afford no guarantee as to future outcomes and each case must be judged on its own merits.